Dried pampas grass has gained immense popularity as a beloved ornament in home decor. This versatile botanical effortlessly complements various interior design styles, adding a calming yet vibrant texture to any living space.
Let's delve into the captivating world of dried pampas grass and explore why this stunning plant has become an essential home decor accessory.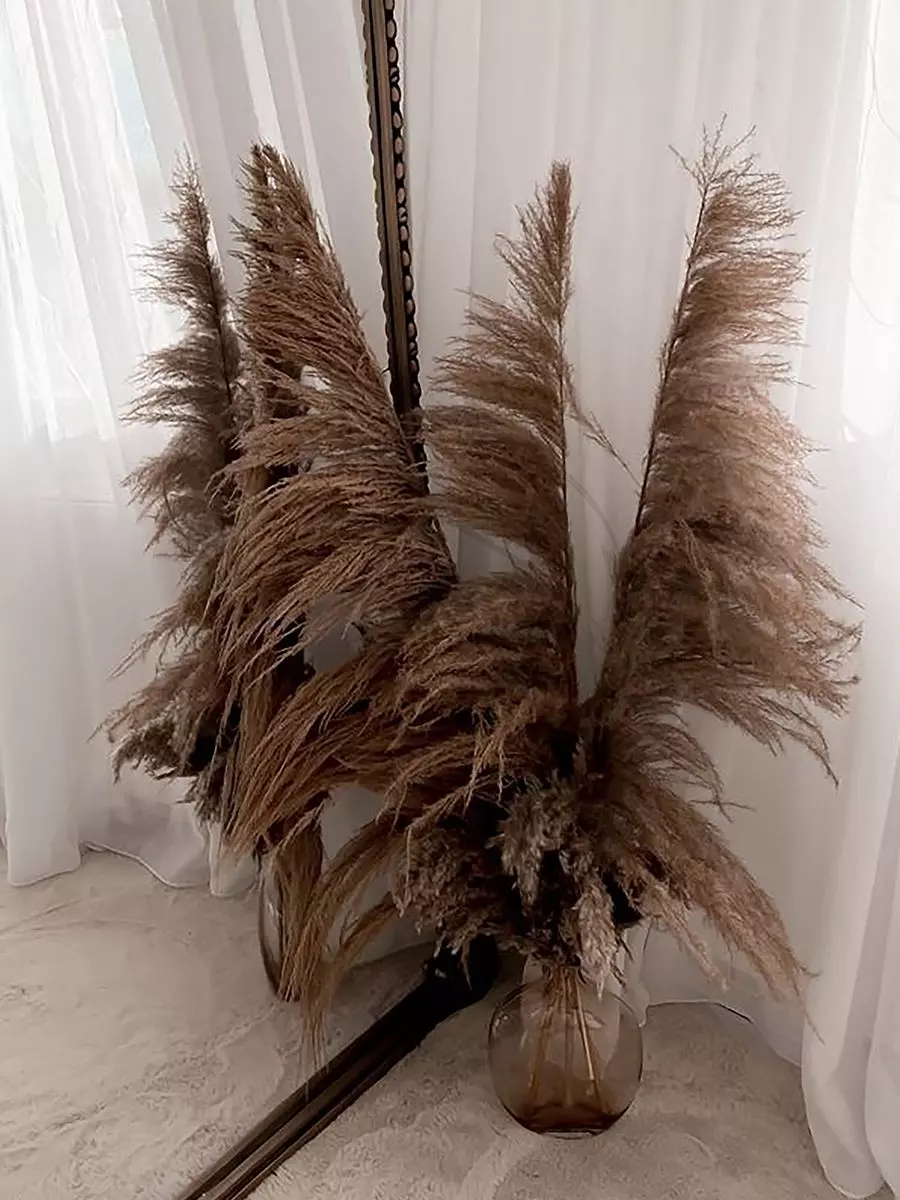 Understanding Pampas Grass
Pampas grass, scientifically known as Cortaderia selloana, is a textured grass with long stems that can reach heights of 5 to 10 feet. Native to southern South America, it has gained a reputation as a fast-spreading weed in different regions. Although available year-round, pampas grass blooms most beautifully between September and February. With its adaptability to various climates, this hardy grass can thrive for 10 to 15 years.
The Popularity of Dried Pampas Grass
Since 2018, dried pampas grass has been making waves and has become a staple in the floral industry. It continues to captivate homeowners, interior decorators, influencers, celebrities, and florists worldwide, making it one of the most sought-after dried florals.
Apart from its growing popularity as an indoor decor item, dried pampas grass has revolutionized the wedding industry. Its sustainability, aesthetic appeal, versatility, and low-maintenance nature have made it a preferred choice for weddings and events.
Creative Styling Tips for Incorporating Pampas Grass at Home
If you're eager to transform your living space into a unique and inviting haven using dried pampas grass, here are a few styling tips to inspire you:
Enhance with Dried Floral Pieces: While dried pampas grass is beautiful on its own, you can amplify its allure by pairing it with other dried flowers. With no need for water, simply place dried pampas grass in a vase anywhere in your home. Applying hairspray every six months will prevent shedding.
Craft a Dried Pampas Grass Wreath: Wreaths need not be limited to the holiday season; they make exquisite year-round decor. Consider fashioning a dried pampas grass wreath to adorn your door or add elegance to any white walls in your house. Showcase it in your living area as a conversation starter or use it as a captivating backdrop in your dining room.
Elevate Your Table Decor: The low-maintenance nature of dried pampas grass makes it an ideal choice for table centerpieces. Opting for pampas grass instead of fresh flowers saves you the hassle of frequent maintenance and replacement, as it doesn't wither.
Dried pampas grass seamlessly blends with any home interior, offering limitless styling possibilities. As its popularity continues to soar, this home decor trend is poised to endure.
For high-quality dried pampas grass, visit our website, where we offer affordable rates for these exquisite stems. Additionally, we provide preserved grass and foliage bouquets, conveniently delivered to your doorstep.
Elevate your home decor with the enchanting beauty of dried pampas grass with Whispering Homes.